Reaching new audiences can be a challenge for financial advisers.
With so many people using various forms of social media, it's more important than ever to ensure you have a voice across platforms that may increase your reach and put your business in front of the right people.
But adopting social media as a marketing strategy can be tricky. Which social media platforms should you use? Should you embark on paid-for campaigns, or stick to organic posting?
Learning the fundamentals about social media and how it can be used as a tool to grow your business as a financial adviser means you'll be keeping up with the crowd — instead of falling behind.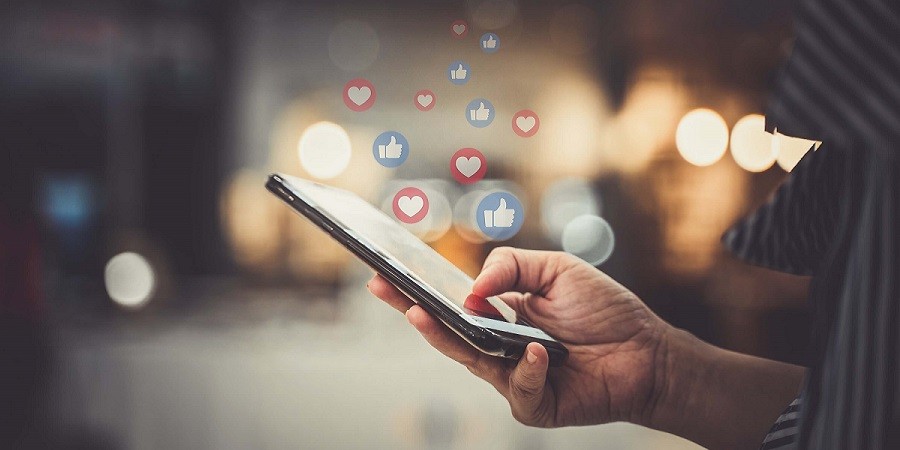 Why is social media an effective tool for financial advisers?
Word of mouth is one of the most effective ways to gain new business.
But in a competitive marketplace, it's not something that can be solely relied on. Alongside joining a network of financial advisers with Unbiased, there are other ways to boost your brand. One of the most effective ways to do so is through social media.
There are numerous mainstream social media platforms that you can use to increase public awareness of your business.
Facebook, Twitter, TikTok and Instagram are all social apps that boast enormous user numbers and have become increasingly commercialised since their inception. LinkedIn is more business-focused and offers a more corporate environment to make professional connections.
With finite time and resources, it's important for businesses to utilise the right social media platforms. When done effectively, social media can be a great way for financial advisers to extend their customer base, broadening the reach of their content and putting their brand in front of the right people.
What is organic social media?
There are several ways to harness the power of social media for your business.
One of these is simply through an organic — or unpaid — social media presence. Organic social media is the creation and publication of content that is not supplemented with paid boosting on platforms.
Organic social media is a good way of building your own unique brand online.
By creating engaging content that showcases interesting aspects of your business — marketing updates, behind-the-scenes action, blog articles — you're creating a hub that users can view your business through.
If done well, you're also highlighting the human aspect of your brand. With so many financial advisers in the marketplace, people want to find someone they can trust.
In humanising your brand, you can stand out from your competitors and appeal to a wider audience before you've even had face-to-face contact.
This process of building an organic brand can take time. People will only tend to follow accounts that they are interested in, so the more engaging content you can create, the better chance you have of gathering a following and getting more eyes on your business.
Using organic social media effectively as a financial adviser
Creativity is key with organic social media. As a financial adviser, you have knowledge at your disposal that few others have.
By offering genuinely helpful insights, whether in blog form or as a face-to-camera video, you'll be a point of reference for people seeking advice.
The cost-of-living crisis has seen more people turning to accessible content to seek out advice.
Martin Lewis, founder of Money Saving Expert, is one of the most prominent financial advice figures on social media, offering key advice to people looking to save money.
But he's not the only one; the current economic climate has seen the rise of FinTok: TikTok accounts containing helpful financial advice. New research has found that 60 per cent of people now choose social media as the best place to get financial advice.
Now more than ever, social media is not to be sniffed at for financial advisers looking to broaden their audience.
Paid social media for financial advisers
Naturally there are limitations to your organic social media activity. No one can expect to go viral with every post, and the fairly niche realm of financial advice has its own limitations on your reach.
Plus, even when your social media content does fly, only a small proportion of those who see it are likely to develop into prospective clients.
This is why paid social media can be so useful. Putting money behind your engaging content will enable you to reach more people — and the right people.
Utilised properly, you can turn your content into business leads, or more followers. But strategy is key.
How can financial advisers utilise paid social media?
Once you have built up a base of organic content for your business social media account, you can supplement it with paid campaigns. Putting money behind your posts can increase their reach, while paid adverts can be targeted as specific demographics to help you home in on your target audience.
If you're looking to hit a certain age range, in a certain location, for example, social media paid advertising can help you do that. So rather than simply putting your content out into the world and hoping for the best, putting some of your marketing budget behind targeted campaigns can spark real results.
Five top tips for harnessing social media as a financial adviser
Kicking off with a business social media strategy can feel like an overwhelming prospect. But as a financial adviser, you can genuinely benefit from social media if done right. Below, we have listed five key considerations that will help you optimise social media for your business.
Make your content unique and relevant
Everyone is trying to stand out on social media. If you can pair your expertise with innovative and unique content, you'll have a far better chance of increasing the eyes on your business — and consequently, more people getting in touch to enquire about your services.
Keep track of the data
Social media is a hotbed for useful data. Keep tabs on the type of content that gets you the best results — whether it be engagement, or even direct leads — and ensure that you retain this as part of your wider strategy.
Look at a hybrid social strategy: organic and paid
There is no set winning formula for a social media strategy, since every business and brand is different. But if you can utilise the best of both worlds — organic and paid — you'll be giving yourself the best chance of developing your online brand.
Make sure you're responsive
One of the benefits of social media is the ability to communicate directly with potential clients. If you're publishing engaging content, users might have questions. If you can respond to those questions quickly with the right answers, you may also find it a great opportunity to encourage them to get in touch. And just like that, you have a new lead.
Showcase the best of your business
It's true that there are all sorts of ways to gain traction and build your following on social media. And although making your content friendly and human is crucial, your greatest power as a financial adviser is your expertise. If you can present this creatively, you'll be boosting your brand while simultaneously showcasing your expertise.
---
There are lots of ways to grow your business and reach the right clients.
Why not join the 27,000 independent financial advisers who use Unbiased to broaden their customer base?