In April 2023, the Help to Buy scheme will end.
But fear not, buyers – there are still a number of schemes and help to buy alternatives that can make your homeowning dream a reality.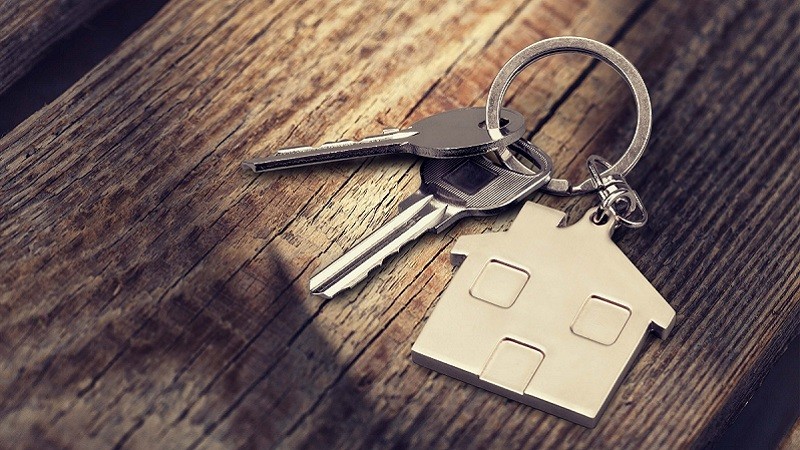 House prices have skyrocketed in recent years, meaning government schemes such as Help to Buy have thrown young buyers a lifeline.
In just one year, 55,000 people used a Help to Buy equity loan to buy their home.
However, the popularity of the scheme meant it came to an end in October 2022, two months earlier than originally planned.
Homebuyers must have already reserved a property, and be on track to complete before 31 March 2023, to take advantage.
But it's not the end of the world for first-time buyers. There are a number of other savings vehicles and initiatives that can help you make your dream of being a homeowner come true.
Here's a rundown of a few of the most common help to buy alternatives and options.
Get financial advice
We'll find a professional perfectly matched to your needs. Getting started is easy, fast and free.
Lifetime ISA
A Lifetime ISA, or LISA, is another saving scheme that boosts your saving power.
You can opt for a cash LISA, where you save cash which grows with interest, or a lifetime stocks and shares ISA, where your money is invested.
The former alternative is virtually risk-free, but the returns will be smaller, while the latter can generate larger returns but comes with a degree of risk.
You can save or invest up to £4,000 per tax year and the government will give you a 25 per cent bonus, up to £1,000 per year.
As it's an ISA, you can save or invest tax free if you stay within your ISA limit, which is £20,000 across all ISAs you hold for 2022/23.
There are a couple of conditions:
You must open a LISA before you're 40, but you must be over the age of 18
You can only save until you're 50

You must be saving towards either your first home (worth up to £450,000) or for retirement
In theory, the maximum you could save in a LISA is £128,000 (if you saved from the age of 18 to the age of 50) with a maximum bonus of £32,000 — giving you a pot of £160,000 for retirement or your first home.
Lots of providers offer LISA products, so it's sensible to shop around to find the best rates or portfolios.
You can also use the money in your LISA if you're terminally ill and have less than 12 months to live.
Technically, you can withdraw the money or assets for other reasons, but you'll lose 25 per cent of your savings.
Shared Ownership
For some people, saving enough to buy an entire home (even with a mortgage) is out of reach.
Shared Ownership is a practical alternative and allows you to own a portion of your own home and get on the property ladder with a much smaller deposit.
Imagine you're looking at a home worth £250,000. With Shared Ownership, you'll be approved for what's deemed an affordable share of the property based on how much you can borrow.
It typically ranges from 20 per cent to 60 per cent or more. Let's say you're approved for 50 per cent. Rather than having to save £25,000 for a 10 per cent deposit, you could put down just £12,500.
If you get a promotion or receive an inheritance down the line, there's always scope to buy a larger share of the house. And if not, you'll build equity on the share you own — meaning you could make a profit if you sell the house for more than you paid for it.
First Homes Scheme
Certain local governments are offering a First Homes Scheme to help first time buyers get on the property ladder.
Homes are built specifically to be sold at a discount of between 30 and 50 per cent and priority is given to key workers and serving armed forces members.
It's not available everywhere, so you'll need to check if your local council are participating in the scheme. Demand can also be exceptionally high, making it difficult to get a property.
Get financial advice
We'll find a professional perfectly matched to your needs. Getting started is easy, fast and free.
Guarantee mortgage
If you've diligently saved enough for a house deposit but don't earn enough to be approved for a mortgage on your own, a guarantee mortgage is an excellent first-time buyer mortgage option.
Also called a joint borrower, sole proprietor mortgage, it means you will be the only owner of your home, but your parents will boost your borrowing power.
It's ideal for those with a good salary who can confidently afford repayments, but don't have much choice with the 'four times your earnings' borrowing limit.
These mortgages can have higher rates, but it may be worth the trade-off to get on the property ladder as a single person.
Security deposit mortgage
A family assist or security deposit mortgage is another excellent way for your family to help you out if they can't afford to gift you your deposit.
It's ideal if your family have savings they don't intend to use for a while, such as for retirement, and are happy for you to pay it back over a number of years.
This kind of mortgage is a good idea for a number of reasons. Your parents, grandparents or family friends will get a strong interest rate on the money they've guaranteed — often higher than most savings products. In the worst-case scenario, your guarantor will only be on the hook for the deposit rather than the entire mortgage amount.
Saving for your home
The right savings vehicle for you will depends on lots of different factors, including:
Where you'd like to buy

How quickly you'd like to buy

Whether you need help with a deposit or your monthly payments
---
Understanding how to start saving for a home can feel daunting.
A financial adviser will make the process much simpler and help you find the right option for your life.
Find the ideal adviser with Unbiased.
Get financial advice
We'll find a professional perfectly matched to your needs. Getting started is easy, fast and free.