Moving house can be expensive, and if you aren't careful, solicitor fees can sneak up on you.
From conveyancing fees to hidden charges, here's how much you will need to pay solicitors when buying a house.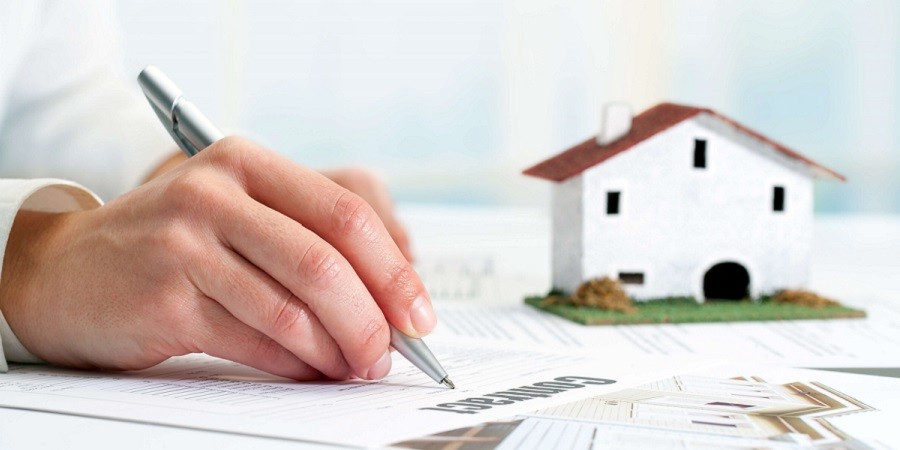 Get financial advice
We'll find a professional perfectly matched to your needs. Getting started is easy, fast and free.
What are solicitor fees?
During the house-buying process, you will need to work with a solicitor to ensure all legal paperwork is in order.
This process is called conveyancing, and solicitors will charge conveyancing fees to carry out these services.
Conveyancing is a multi-stage process. Once you've secured the financing to buy a house and signed contracts, solicitors will carry out property, local authority and fraud checks so that a property can legally be transferred to you.
Only then can you pick up the keys.
For carrying out these checks, you may be asked to pay two main types of conveyancing charges.
The first charges cover the costs of completing and verifying the paperwork.
The second, or disbursement charges, are charged by third parties for extra services like property searches. You can think of these as extra costs.
How much are solicitor conveyancing fees when buying a house?
Solicitor conveyancing fees generally range from £500 to £1,150, but this can vary. Add in disbursements and they can come to far more.
In the UK, the average conveyancing fees for buying a house, including disbursements, come to around £2,339.
Conveyancing costs vary a lot depending on the house you are buying.
Relevant factors that can influence your conveyancing costs include whether or not the property you are buying is freehold or leasehold, where the conveyancer is based, whether you're using a property solicitor or licensed conveyor, the price of the property and whether you're conveying your property online.
How much are disbursement costs?
Depending on the preferences of the buying and selling parties, you may also need to pay more in disbursement costs. Some of the most common disbursement costs include:
Anti-money laundering checks: these legal checks confirm your identity and are likely to be done by an online company. They normally cost between £6 and £20
Searches: you will need property, drainage and environmental searches. If you're planning on carrying out property developments, you will need a development search. These can often come to around £200

Transferring ownership: you will need to pay the land registry a fee for transferring your name, and this can cost between £200 and £300

Gifted deposits: if you've been gifted money to help buy a property, you will need to fill in extra paperwork to prove the money has come from a legitimate source. If your solicitor or conveyer will be completing the paperwork, it can cost up to £100
Get financial advice
We'll find a professional perfectly matched to your needs. Getting started is easy, fast and free.
How can you keep your solicitor conveyancing fees down?
While completing your legal conveyancing is an important step in the process of buying a house, there's no obligation to hire a licensed surveyor or solicitor.
If you're familiar enough with the legal terms and vital checks, and are confident enough to do it yourself, you may want to convey your property on your own.
Remember though, mistakes can be costly and can prove to be a major barrier to your property purchase.
Before agreeing to a wide range of conveyancing costs, remember to always shop around for the best deals.
For example, you may find that some licensed conveyancers' charges have disbursement fees included, whereas others will only charge the basic legal fees.
It is also possible to negotiate some conveyancer fees, so be sure to not just take one quote at face value.
It's unlikely that major discounts will be offered on already cheap quotes, but it's always worth trying your hand.
How do you find the right conveyancer or solicitor?
If you've decided to go ahead and hire a third party, be sure to weigh up whether you'd be better off with a licensed conveyancer or a property solicitor.
While a solicitor will be widely trained in a range of different legal disciplines, a conveyancer is a property specialist who knows the business of transferring properties extremely well. Typically, a conveyancer is also less expensive.
Once you have decided, you will then need to find the right professional to do the job.
Often, this can come down to simply having good connections or having already worked with a successful property solicitor or conveyancer.
You could also speak to people you know to find out if they know any good professionals they could recommend.
---
Moving house can be fraught with complications and hidden costs.
Start planning today though, and you can be ready for whatever hurdles you come across.
If you need help planning for your conveyancer costs, speaking to a mortgage adviser can help.
Find your next adviser with Unbiased.
Get financial advice
We'll find a professional perfectly matched to your needs. Getting started is easy, fast and free.