In its annual report published in July 2022, the Department for Work and Pensions identified that thousands of women have not been paid the full pensions they should have been. Here's everything you need to know.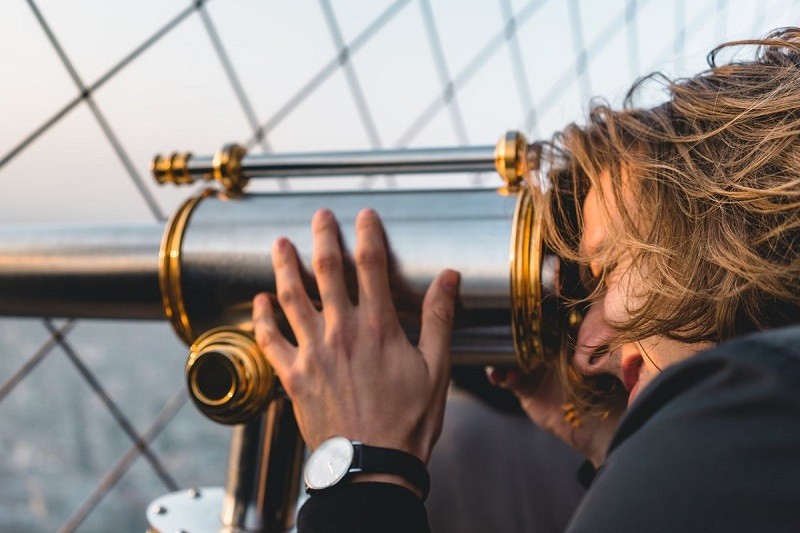 Get financial advice
We'll find a professional perfectly matched to your needs. Getting started is easy, fast and free.
Why have pensions been underpaid?
The issue of underpayment dates back to a previous state pension system that allowed some women to claim a basic state pension of up to 60 per cent based on their husband's record of pension contributions. But, due to outdated systems and poor manual accounting, many women never received the pensions that they were owed.
While a number of accounting errors are behind the failure to distribute the right funds, the main problem women are facing is that the state pension was set up in the aftermath of the Second World War when men were the primary earners in married relationships. As women worked less, they rarely, if ever, had a state pension of their own. And while the 60 per cent scheme was designed to offer some pension support to women, with so many being underpaid, many women have been left without the pension support they were entitled to.
In total, it's estimated that around 230,000 women have been underpaid thousands of pounds, with the average amount of money being underpaid just under £9,000 per person. So far, the government has repaid around £94 million, but with over 200,000 women still waiting to claim their backdated payments, this figure will undoubtedly rise.
Who has been affected?
There are several groups of women whose state pensions have been underpaid, meaning that if you reached pensionable age before April 2016, you could be owed money. If you meet one of the following conditions, your pension has almost certainly been underpaid and you should take steps to make a claim:
Married women whose husband turned 65 before 17 March 2008 but have not claimed an uplift of 60 per cent of their husband's basic state pension

Widowed women whose pensions weren't increased when their husband died. You could receive 100 per cent of a basic state pension and a portion of your husband's pension

Women whose pensions are now correct, but who weren't paid the right pension while their husband was alive

Over 80s receiving less than £82.45 as a basic state pension
Widows and heirs of married women whose pension was underpaid while they were alive

Divorced women, especially those who divorced after retirement age, who should still benefit from the contributions of their ex-husband
While pensions can be complicated to work out, the key condition is that if you haven't received the full state pension that you were eligible for, you can claim it back today.
How much could you be owed?
There's no set amount anybody should receive, as the amount underpaid varies from one person to the next. But for those who have been underpaid over several years, even decades, tens of thousands of pounds could be issued to you.
In many cases, women may not need to make their own claim. If you have been underpaid due to an IT error, the Department for Work and Pensions (DWP) is backdating thousands of pounds' worth of payments and will be issuing cheques automatically. It's estimated that around 134,000 people will receive an automatically backdated payment.
How to check if you should make a claim
It isn't always easy, or enjoyable, to work through lots of pension paperwork. But with nearly £1.5 billion still outstanding from people's pensions, and especially if you have reason to believe you may have been underpaid, it's vital to find out if you are owed money.
Fortunately, there are a few ways to go about making a claim. Financial and business consultancy, Lane Clark & Peacock has launched a campaign to encourage more women to come forward if they believe they have been underpaid, and have a pension calculator on their website. Alternatively, you could choose to speak to a financial adviser who can help you work out if you are still owed money.
Get financial advice
We'll find a professional perfectly matched to your needs. Getting started is easy, fast and free.
How to make a claim
If you have reason to believe you are owed pension money, you should register a claim with DWP by contacting it directly. You can request information about your (or someone else's) pension by heading to the DWP website. You will need to enter some key information, including names, dates of birth and death, last known addresses and the full name of your husband. DWP will then assess your claim and write to you with information about how to claim your money.
Alternatively, you can also contact the pensions service by ringing 0800 731 0469, or writing to:
The Pension Service
Post Handling Site A
Wolverhampton
WV98 1AF
How much will you be paid?
If you're eligible for a pension uplift, the exact amount of money you will receive will depend on your circumstances. The amount of money you're owed will be backdated against your eligibility criteria. So, if you weren't receiving the right portion of your husband's pension once he reached pensionable age, your claim will be backdated all the way back to when your husband reached this age. If this was a long time ago, you could be eligible for a large amount of money.
But in other circumstances, your claim will not be backdated. If you were married and got divorced after you reached state pension age, you won't automatically receive a pension top-up. Instead, you will need to make a claim yourself, and unfortunately, these claims won't be backdated.
Are backdated pension payments taxable?
If you receive a historic pension payment, you will only be taxed for the current year and the four previous years. For instance, if you received ten years' worth of backdated payments, you will only be taxed for five years, and even then, only if it exceeds your personal tax allowance. Your lump sum will be treated as income, meaning you will pay income tax at your marginal rate.
Figuring out whether or not your pension has been underpaid isn't always easy, or enjoyable. But if you feel you haven't received what you should have, and haven't yet received an automatic top-up, speak to a financial adviser who can help you get the pension money you are owed. Find an adviser with Unbiased.
Get financial advice
We'll find a professional perfectly matched to your needs. Getting started is easy, fast and free.