What access to cash means for you
Updated 02 August 2022
3min read
Cashless payments are widely considered to be superseding the use of traditional physical currency, but around 20 per cent of the population would simply be left behind if physical money disappeared.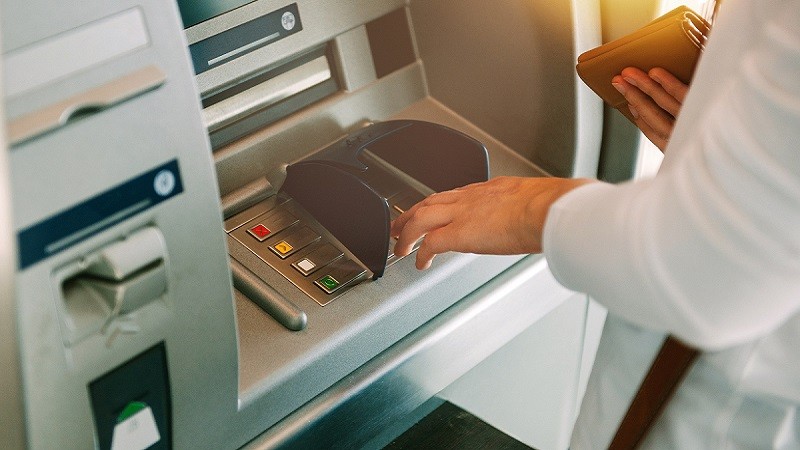 There is a risk that the elderly, rural communities with poor connectivity and those on a lower income would struggle to move exclusively to a digital currency.
To prevent this social and economic divide from widening, the government has introduced new powers to protect access to cash for millions of people.
What is the access to cash plan?
On 19 May 2022, the British government launched a plan to protect access to cash.
Under the plan's new rules, the Financial Conduct Authority (FCA) has the power to ensure that the UK's major banks and building societies provide cash withdrawal and deposit facilities in communities across the UK.
To help the FCA in practice, the government will make clear what it regards as a reasonable distance for people to travel when withdrawing or depositing cash, and this is expected to reflect the infrastructure that is currently in place.
In a post-pandemic world, where many of us have grown accustomed to contactless and online transactions, it's important to remember that cash is still the second-most frequently used means of payment here in the UK.
Over 5 million of us rely on it day to day, so the government's legislation and the FCA's new powers play a key role in society.
Progress remains vitally important, and the growth of digital payment systems brings many advantages — not least through the reduction of crimes such as burglary and fraud — but can this apparently seamless migration into a cashless society be wholesale?
Many think we need to incorporate cash use rather than trying to banish it completely, and the new plan recognises this.
A sustainable future including cash
The access to cash plan is designed to ensure that the UK's cash infrastructure remains viable for the long term, so its future should be secure.
To underpin this security, the government intends to provide the Bank of England with the power to maintain our wholesale cash infrastructure.
This means the network of centres responsible for sorting, storing and distributing currency will remain fully functional and resilient — totally equipped to support access to cash, wherever you are in the country.
The government has also passed legislation to allow the adoption of 'cashback without purchase' as part of the Financial Services Act 2021.
Here are some key facts about the current and future state of cash in the UK.
Right now, about 96 per cent of the population are within two kilometres of a free-to-use cash access point, such as an ATM, bank branch or Post Office
Ten years ago, cash was the most common means of payment, accounting for 20 billion transactions a year. In 2020, cash was still the second-most frequently used means of payment, accounting for 6 billion transactions

The government plans to allow HM Treasury to decide which banks and building societies will be responsible for ensuring continued access to cash across the UK

There is a dedicated Access to Cash Action Group, made up of major retail banks, building societies, consumer groups, the Post Office and LINK. The group has developed and agreed on a fresh approach to protecting cash access in the long term
Cash isn't vanishing, but it is changing
Although cash might not be completely disappearing anytime soon, traditional paper bank notes are. After 30 September 2022, the Bank of England is withdrawing the legal tender status of paper £20 and £50 notes.
All new notes, from £5 to £50 are now printed on durable polymer, which is much more difficult to counterfeit than the original paper notes.
So, what should you do with any remaining paper £20 and £50 notes? You can either spend them, or deposit them with your bank or at the Post Office before the September deadline.
The number of old-style notes still out there is astonishing, even though they have been replaced by the more sophisticated and practical polymer versions.
There are around 300 million £20 and 160 million £50 paper bank notes in circulation, so now is the time to check whether you have any to spend or deposit.
It's about freedom of choice
Extensive research conducted by the Payment Systems Regulator (PSR) in conjunction with the FCA clearly shows that access to cash is still a big deal for large numbers of consumers in the UK and will remain so.
So, it's all about allowing people to choose how they pay for their goods and services — how they conduct everyday transactions — matters.
It's all about freedom of choice and making sure that sectors of society are not being disadvantaged by technological progress and cultural change.
Although the world seems to be drifting towards a cashless future, if cash intends on sticking around a little while longer, the UK has all the choice it needs.