Do you have a fixed-rate mortgage due to expire in the next 18 to 24 months? If so, you could be hurtling towards what's been described as a mortgage 'ticking timebomb'.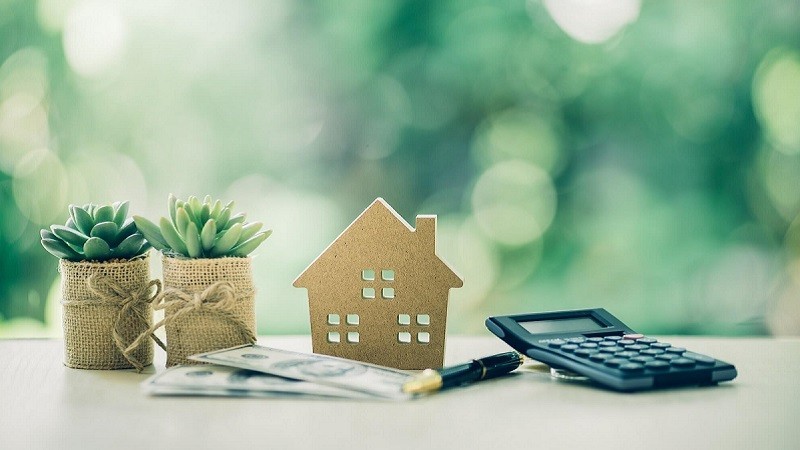 For those unfamiliar with the phrase, it was coined by consumer champion, Martin Lewis, to highlight the problem of borrowers struggling to afford mortgage repayments once their cheaper fixed-rate deals come to an end.
Until late last year, interest rates were hovering at record lows, meaning lenders could offer attractive fixed-rate deals. However, with rates now marching upwards, millions of you will see your mortgage repayments increasing. Some estimates suggest you could be paying £2,000 a year more.
The timing of here is particularly important. Any increases to mortgage repayments will put a further strain on your household finances which are already under the cosh from rising energy, fuel and food prices.
Let's take a closer look at what's going on, and examine any steps you can take to keep your mortgage costs low.
Get financial advice
We'll find a professional perfectly matched to your needs. Getting started is easy, fast and free.
What's going on with interest rates?
Between March 2020 and December 2021, interest rates were just 0.1% as the Bank of England (BoE) sought to protect the UK economy from the effects of Covid-19.
Anyone taking out a fixed-rate mortgage during this period will have benefited from the rock-bottom base rate as this heavily influences the interest rates charged by lenders, such as banks and building societies.
However, the situation has since changed dramatically. The UK's central bank has increased interest rates half a dozen times since December to currently stand at 1.75%. The hike of 0.50 percentage points in early August was the largest single rate rise in 27 years.
How is this impacting me?
This is affecting borrowers of all stripes. Those of you on variable rate and tracker mortgages will have seen your repayments increase immediately. Borrowers who secured fixed-rate deals before December 2021 will have been shielded so far, but this will change once these expire.
How do fixed rates work?
Fixed-rate mortgages tend to have a duration of somewhere between two and 10 years, though longer ones are available. You can fix for the lifetime of your mortgage if you want to, but this can prove expensive.
Once the term ends, borrowers rollover to the lender's standard variable rate (SVR), which is typically higher than the deals on offer. The SVR is also sensitive to interest rates changes; when rates rise, the SVR follows. Research from Moneyfacts found the average SVR for June reached 4.91% - its highest level since February 2009.
For this reason, it's prudent for you to weigh up your options once your fixed-term mortgage comes to an end, and assess whether to remain on the SVR or secure a new deal. We've got a useful article that outlines the pros and cons.
How much more could I end up paying?
Broker L&C Mortgages has crunched the numbers here.
The firm calculates that borrowers with a £150,000 mortgage on the SVR will see their monthly repayments go up by £44 a month, while those borrowing £400,000 will pay an extra £131 a month.
Until recently, lenders had to stress-test whether you could afford to continue paying your mortgage if rates climbed sharply.
Called the mortgage affordability test, this assessed whether homebuyers could still meet repayments if interest rates increased three-percentage-points. For instance, from 2% to 5%.
The test, however, has recently been scrapped. This will provide some help for budding homeowners as there are now fewer affordability hurdles to overcome.
Get financial advice
We'll find a professional perfectly matched to your needs. Getting started is easy, fast and free.
Could interest rates rise even higher?
While there are no guarantees this will happen, if the current economic situation persists it seems inevitable. In July, the BoE said interest rates could rise above 2% to tackle rising inflation which experts predict could reach an eye-watering 18% early next year - nine times the UK central's bank target of 2%.
Inflation hit 10.1% in August - a fresh 40-year high - reaching double figures for the first time since the early 80s.
With the BoE predicting the UK will fall into recession within a matter of months, some commentators believe interest rates could be hiked as high as 4% by the end of the year, though this would be extreme.
What can I do to reduce repayments?
In almost every instance, the best approach is to seek expert mortgage advice, which could save you hundreds or maybe even thousands of pounds by securing you the right deal for your individual circumstances.
There are, however, a few things that you can think about in the meantime, especially if you're concerned that mortgage repayments will become unaffordable once your current fixed rate expires.
Firstly, there are no early repayment charges once you're on the SVR. If you're fortunate enough to have savings you no longer need access to, by using these pay off a chunk of your mortgage will reduce your borrowings and subsequently lower your monthly repayments.
Another option is switching to an interest-only mortgage. As this means you only pay interest on the loan and not repay capital, your monthly payments will decrease. We sound a note of caution here, though. If this proves anything other than a temporary measure to provide relief from the cost of living crisis, you could be left with outstanding borrowings at the end of your term.
A third way to reduce your repayments is by extending your mortgage term. Again, you need to be careful here. While you'll pay less every month, your total interest payments will increase, and might also mean that you are forced to retire later than intended.
How can advice help me?
The question you may be asking yourself is whether to secure a new mortgage deal now or wait to see how the situation pans out. If a fixed deal is what you're after, you may be wondering how long to fix your mortgage for. In the absence of a crystal ball, this is tricky to answer. The amount of uncertainty at the moment due to the cost of living crisis and anticipated recession means the short-term future is looking particularly fragile.
It's worth noting that mortgage products often carry other fees, which you should also consider when assessing affordability. Arrangement and booking fees are two common ones.
If you're unsure which way to turn, seeking professional advice can prove invaluable. At Unbiased, we can match you with an expert mortgage adviser who can search the breadth and depth of the market to find the best deal for you.
Get financial advice
We'll find a professional perfectly matched to your needs. Getting started is easy, fast and free.