If you've got a new house move lined up and ready to go, the last thing you want to hear is that the sale of your current house has fallen through.
But, while it can be disappointing and frustrating news to hear, it doesn't have to be all bad news.
If your sale falls through, here's what to do and how you can protect your money.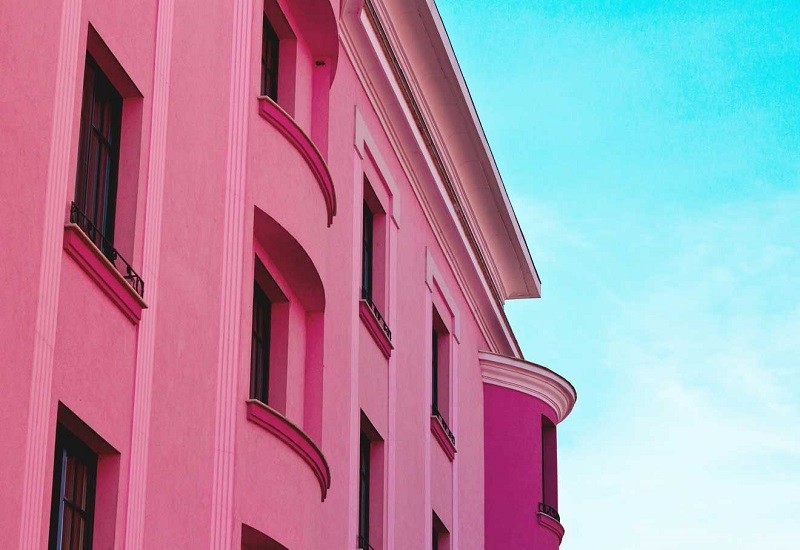 Get financial advice
We'll find a professional perfectly matched to your needs. Getting started is easy, fast and free.
How often do house sales fall through in the UK?
While it can be disappointing news, house sales falling through are far from rare. In fact, around one in three house sales in the UK fell through in the last quarter of 2021.
This can happen for a variety of different reasons, and at any point during the sale process.
As many as 39 per cent of property sale collapses in 2021 occurred after an agreement had been reached. Even after signing a house contract, 3.9 per cent of deals can still fall through.
Because of this, it's important to understand some of the most common pain points that can impact the final sale of your house.
Why do house sales fall through?
Buying and selling real estate is a multi-stage process, with some of the trickiest parts of the transaction occurring at the end. And even then, there are a variety of different reasons why a sale can collapse.
From securing a mortgage to getting a property surveyed, there are many different parties involved in a property sale.
If even one part of the transaction fails, a sale can quickly collapse.
Here are some of the most common reasons why UK property sales in 2021 fell through.
Buyers changing their minds or attempting to renegotiate offers: By far the most common reason for a property sale to fall through is buyers changing their minds. Whether a seller's asking price is too high, or a buyer finds a reason to be concerned after the property has been surveyed, 39 per cent of collapsed sales were simply due to buyers getting cold feet.

Sellers going with a different buyer: If a potential buyer isn't sufficiently prepared to buy a property, the process of securing the sale can be very long. And if a seller is already preparing to buy or move into a new property, these delays can often prove too much. Even after an offer has been accepted in principle, 27 per cent of failed sales happened due to a seller having to go with a different buyer.
Difficulty securing a mortgage: Some 27 per cent of sales that collpased were due to a buyer not securing the mortgage needed to complete the transaction.

Chain break: This is when a buyer and seller pulls out before exchange. As many buyers often need to sell their current property to finance their next home, the chain of buyers and sellers can be long. If one party's deal falls through, the rest of the chain can break, too.
Learn more: what is gazundering and how can I avoid it?
What can you do if your house sale falls through?
If this happens to you, and you were already looking to finance the purchase of another house, it can be a deeply frustrating turn of events.
But one sale falling through doesn't need to be the end of the road, and there are some quick and easy steps you can take to protect your money and ensure a better chance of a sale next time round:
Home sellers' protection insurance: Preparing paperwork, getting your property surveyed and negotiating offers can be a painstaking and long process. Should your sale fall through, the right insurance protection can help recoup some, or all, of the costs you have incurred.
Ask for a non-refundable deposit: You could ask for a non-refundable deposit to help tie potential buyers into the buying process. Ask for this deposit too early in a transaction though and you could throw a buyer off.

Ask for proof of finances early on: While you can't always account for the organisation and preparedness of potential buyers, asking for proof of finances early in the process will give you a better idea of the likelihood of someone's mortgage being approved.

Look for more than one potential buyer: Try to avoid pinning your house sale on a single buyer. It might be a good idea to choose at least one reserve buyer who may be able to step in should your preferred buyer fail to complete the purchase.

Price your house fairly: While everybody wants the best possible deal for their house, especially if one sale will help you finance your next property, if your house isn't reflective of the local market, you'll find it much harder to complete a sale smoothly.
Get financial advice
We'll find a professional perfectly matched to your needs. Getting started is easy, fast and free.
How can you stop a house sale falling through again?
If one sale has already fallen through, it might just be bad luck.
In any case, it's important to find out why a sale has collapsed.
If a sale fell through due to a potential buyer not being organised, not getting the right mortgage or by trying to renegotiate after an initial offer, you will be more experienced when it comes to finding a new seller.
You will also know exactly what signs to look out for next time.
But if a sale fell through due to something to do with the house, you may need to take action.
Speak to the buyer who dropped out to find out why they did this.
If a survey suggested there may be a structural problem, for example, you may need to lower your asking price or consider fixing the issue yourself.
Estate agents and fees
If you've been trying to sell a house through an estate agent and the deal falls through, you may be charged a fee that covers the costs of the agency.
However, there are some agencies that operate on a no sale, no fee basis, meaning that even if the first sale falls through, should the second buyer succeed in the purchase, the agency will likely recoup fees as normal.
Find out what the fees are if your sale falls through from the agency you're using.
When you're buying and selling properties, it's important to make sure you're aware of what you can and can't afford.
To help you prepare for the busy property selling process, speak to a mortgage adviser today. Find your next adviser on Unbiased.
Get financial advice
We'll find a professional perfectly matched to your needs. Getting started is easy, fast and free.