If you're in the market to buy or sell a property, one of the most significant costs you'll encounter are estate agent fees.
These fees can vary greatly depending on several factors, including the type of property, the location, and the level of service you require.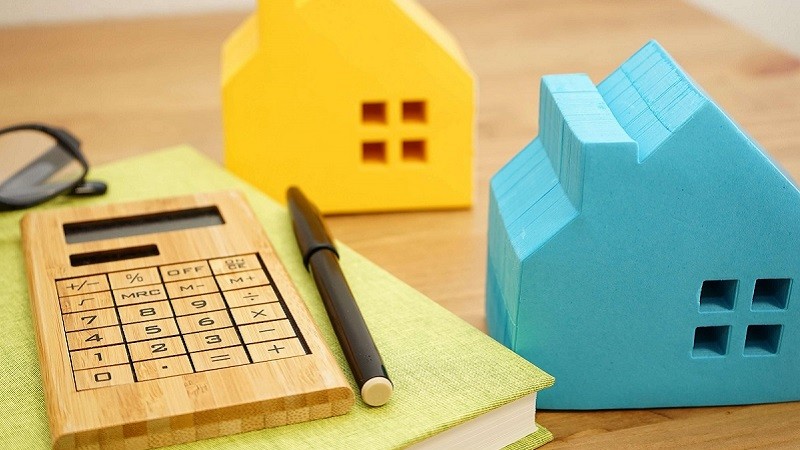 In this article, we'll explore everything you need to know about UK estate agent fees and how much you can expect to be charged.
Get financial advice
We'll find a professional perfectly matched to your needs. Getting started is easy, fast and free.
So how much are estate agent fees?
Fees tend to be between 0.9 per cent and 3.6 per cent and can be affected by how many agents are trying to sell your property and how well you've negotiated from the start.
On average, in 2022, an estate agent fee was 1.42 per cent including VAT, so if your property sold for £275,000, the agent would pocket £3,900.
What's a sliding scale?
This gives you a degree of leverage if you think your agent's fee is too high, or they overestimated the value of your property. It also gives your agent extra incentive to get the highest price possible.
Essentially you set a rising fee rate that's connected to the price of your house.
So, if you believe the real value is around £300,000, you could suggest a sliding scale to your estate agent that starts at one per cent if your home sells for less than £275,000, 1.25 per cent if the agent gets between £275,000 and £299,999, and 1.5 per cent if they manage to secure £300,000 – £325,000.
You might also consider raising the fee percentage for a quick sale if that's a priority.
What do estate agent fees cover?
This can vary between agents, so it's a good idea to ask exactly what the fee encompasses before signing a contract.
Some low-cost packages might not include all the important elements.
Here are some of the services you can expect:
A professional property valuation

A detailed written description of your home

Accurate floorplans

A set of professionally taken photographs
A clear, well presented For Sale board

Communication with a list of potential buyers

Thorough marketing of your property on portals such as RightMove and Zoopla

Well organised and managed viewings

Professional negotiation of a realistic, acceptable sale price
Why is research and comparison important?
Naturally you want to choose the very best estate agent you can find, and this won't necessarily be the one with the cheapest fee rate. You want to save money of course, but you also need great service.
A really good agent is more likely to achieve your full asking price, which as our example below shows, will probably save you more money in the end than a slightly poorer performing agent who charges a lower fee.
Say your house sells successfully at the full asking price of £300,000, and your agent charges a 1.42 per cent fee. This will cost £4,250. If a less effective agent only realises 98 per cent of your agreed value, this will cost you £6,000.
So even if the lesser agent charges no fee at all, you've still lost around £1,750.
So naturally it's a good idea to find the best performing estate agents in your area, and you can do this using online comparison tools such as Best Estate Agent Finder.
Get financial advice
We'll find a professional perfectly matched to your needs. Getting started is easy, fast and free.
Should you go for online or High Street?
The main reason people decide to use an online estate agent is cost.
So, if you think your High Street agent is really charging too much for what they are offering, it could be worth exploring; especially as starter packs can be as little as £100. But as with researching High Street agents, their performance will vary, so it could pay to do your research.
Try using online estate agent comparison tools, like the Homeowners Alliance tool or Comparethemarket.
How do you negotiate a good deal on estate agent fees?
Haggling might not come naturally, but it can save you a lot of money. Sellers are in relatively short supply currently, so estate agents will be keen to get your property on their books.
Aim for a fee of about 1.2 per cent (including VAT), or less if you have a high value property.
A key bargaining tool is to approach several different agents to discuss valuation and get them to compete for your business.
Remember to ask if they'll charge less for a sole agency agreement, and always get their best offer in writing. Also, make it clear that you're aiming to pay no more than 1.2 per cent.
You'll probably find that smaller estate agents are more flexible and willing to negotiate, because larger chains tend to be driven by nationwide corporate policies, which allow less wiggle room.
How about hidden costs?
Here are a few key points to check before deciding on your agent.
Estate agents are required by law to tell you what's included in your fee, but it makes sense to be sure before you sign a contract or pay anything.
Does your fee include advertising costs such as placement on property websites and For Sale boards? These should all be covered, so carry on looking if an agent wants to charge extra up-front fees for marketing and advertising

Does the agent charge withdrawal fees? If so, walk away, because you shouldn't be charged for deciding not to sell your property
Is VAT inclusive? It definitely should be, and all fees described by an estate agent should make this clear. However, some agents still quote costs excluding VAT, which is currently 20 per cent, so make sure your quote includes it
When do you pay an estate agent fee?
Estate agent fees should only be paid when your sale is completed, and the money is in your account.
This is called a 'no sale no fee' agreement, and it's definitely what you should go for. The arrangement to avoid is where you agree to be a 'ready, willing and able purchaser' because this means that you have to pay the agent, even if you pull out of the sale.
Choosing the best estate agent and negotiating the right fee is a balancing act.
You need to aim for great value, but you also want a top-performing agent who can attract serious buyers and get the highest possible price.
The key is doing a bit of careful research, focusing on the estate agents in your local area — and remembering that as a seller you're in a strong position to secure the fee you're happy with.
Keep an eye open for more relevant news and articles.
Get financial advice
We'll find a professional perfectly matched to your needs. Getting started is easy, fast and free.