Keeping your savings and budgeting plans on track when the cost of living is rising can be tricky.
This is where the latest money saving or budgeting apps could help. So do they really work and which ones add up?
We take a look at some of the best money saving apps to find their strengths and potential weaknesses.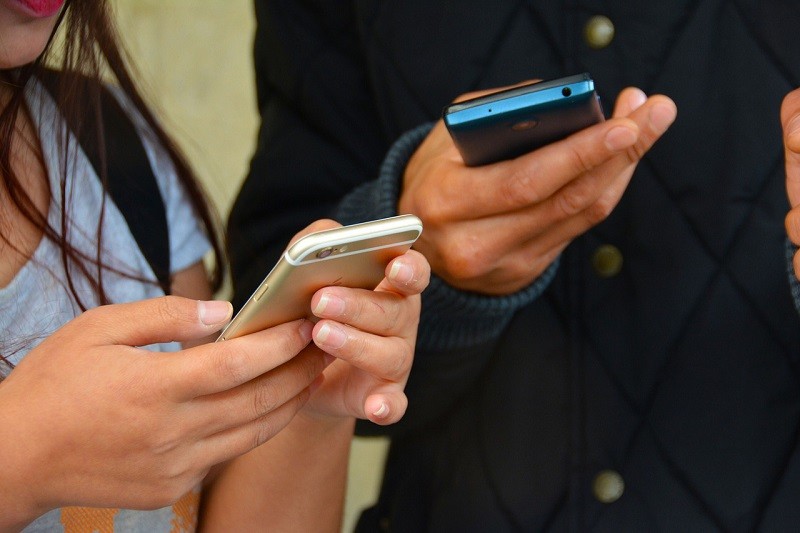 Get financial advice
We'll find a professional perfectly matched to your needs. Getting started is easy, fast and free.
What is a money saving app?
Savings apps let you monitor all your accounts in one place, giving you a clear immediate overview. They often automate the process of putting money aside each month by rounding up your spare change.
The money saving apps we're discussing are free — although you often pay a small monthly fee for more advanced plans — and connect directly to your bank account.
They help you by analysing your outgoings and spending habits, then using an artificial intelligence (AI) backed algorithm to calculate how much you can save. The money is then saved with the app itself, rather than your bank account.
Here are some examples of well-established apps to help you save, and a couple that can reduce bills too.
Chip
This is a free savings app, although ChipX, the premium option, is £3 per month.
Chip works by analysing your spending and working out what you can afford to save.
It automatically transfers funds into a dedicated savings account every few days. You can then move this money wherever you wish, to find the best possible interest rate.
Chip allows you the flexibility of pausing the auto-save feature for up to three months, and you can also invest money through the plan, rather than just putting it by. With the standard plan, this would attract a fee of 0.5 per cent or a minimum of £1 a month.
HyperJar
With HyperJar you set up mini accounts or 'jars' for your personal savings goals.
The app comes with a prepaid Mastercard which you can load money onto and then spend directly from one of your jars.
HyperJar's standout feature is that you can create jars connected exclusively to specific retailers, such as Boden, Tui and Shell, and the money in these jars earns 4.8 per cent interest per year.
These funds can only be used at the chosen retailers and can't be withdrawn.
Plum
Like Chip, 'basic' Plum is free, but there are three more advanced plans that cost up to £4.99 per month.
It works in much the same way, with an auto-save feature, but also gives you the option of rounding up your purchases to the nearest pound to save the difference.
The funds you save go into a Plum account, and you can opt to move your money into an easy-access 'interest pocket' which earns 0.25 per cent in interest.
You can also put money into a savings account of your choice.
Usefully, Plum gives you an overview of your spending and can even send alerts if there's a cheaper deal to be had on household bills.
Snoop
Here's an app that focuses on reducing your outgoings.
It gives you an overview of your bank account and credit cards in one place, so you can see how you're doing in an instant.
Snoop also monitors your utility bills and warns you if payments start creeping up, suggesting you might want to find a new provider or negotiate a better deal. This feature could save you quite a lot of money each year.
When you're shopping, the app will also alert you to any good deals you could enjoy, saving you cash as you spend. Like all these apps, Snoop uses Open Banking, which means that your information should be secure.
Emma
This is a budgeting app that can help prevent you from going into debt.
Once connected to your accounts, Emma tracks all your spending and organises it to help you understand where your money is going — and particularly where you're spending the most.
Emma also alerts you when you go into your overdraft.
Saving apps: the pros
Easy set up
Starting a budgeting or saving app is as simple as verifying your email address and linking your accounts. If you have lots of accounts it will take a little longer, but the process is quick and straightforward.
Accessibility
Mobile apps mean that you're only ever a few clicks away from the spending and saving information that you want. Whichever app you choose, it will have a clear, easy-to-use dashboard and should provide an intuitive mobile experience.
A simple overview
The fact that money saving apps gather all your accounts together in one place makes it much easier to see how you're doing.
They help to pinpoint where you can improve and show you where you're succeeding. This transparency gives you control and helps you focus on long-term goals.
Real time notifications and reminders — Most budgeting and saving apps will alert you of possible fraudulent activity on one of your accounts, plus they will also remind you when payments are due — on credit cards, for example.
Your app can also notify you of positive milestones, like reaching a particular savings goal.
Get financial advice
We'll find a professional perfectly matched to your needs. Getting started is easy, fast and free.
Saving apps: the cons
You might need to fine-tune your app
While budgeting and saving apps integrate simply with your accounts and present your activity on one dashboard, you may need to do some tweaking to get a truly personal picture.
Apps often categorise your spending automatically, but unless the predefined categories work with your budget, you'll have to create your own sections and review your monthly transactions to ensure real accuracy.
An app can't make decisions for you
Apps are good at telling you how much you're spending or highlighting savings progress, but the commitment needs to come from you.
They can encourage and support you but becoming a savvy spender or a regular saver starts with your determination to make the most of your hard-earned cash and meet your personal goals.
Ads and data sharing
With free products such as budgeting and money saving apps, there is often a catch. It's the advertising and personalised recommendations for financial and banking products that appear on the platform.
You could find that to get rid of unwanted advertising you will have to pay for an upgrade.
Security
There is — inevitably — some risk of your app being hacked, exposing personal and financial details.
This is not negative a reflection on the app providers, because although cybercrime can be minimised, it is never 100 per cent preventable.
It makes good sense to use a secure password manager to store your login for added peace of mind.
Still need help?
So money saving apps certainly work, providing you don't expect too much of them.
They're great for keeping an eye on what you're spending and saving.
Some of the features such as auto-save can really help you get into the habit of regular saving too.
It might be a good idea to chat with a professional financial adviser about your saving and spending aims — they could help you put a really effective, individual plan together for the long term.
Unbiased has 27,000 independent financial professionals across the country.
Let us match you to your perfect financial adviser.
Get financial advice
We'll find a professional perfectly matched to your needs. Getting started is easy, fast and free.