Balancing the needs of elderly parents, your own children, and your career can be emotionally and physically draining. This is the situation many women in the 'sandwich generation' are finding themselves in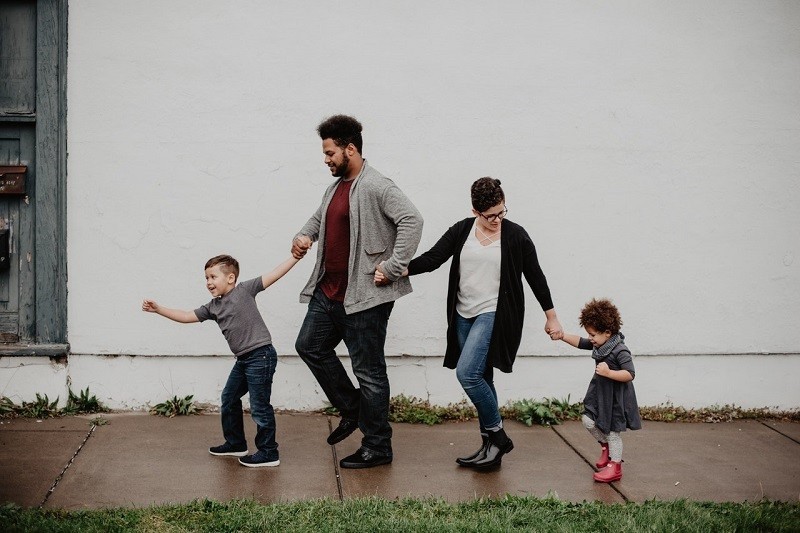 Are you part of the 'sandwich generation'? If so, you've probably got a lot on your plate right now.
For those unfamiliar with the term, it describes a group of individuals who are 'sandwiched' between caring for one or more ageing parent, and their own children. They might be holding down a full-time job, too.
Spinning several plates at once can not only be stressful, but also squeezes the amount of time and money that you can allocate to your own needs. The imbalance this creates can affect physical and emotional wellbeing.
Here we explore the challenges facing the sandwich generation and highlight some ways to prevent your financial goals from taking a back seat.
Get financial advice
We'll find a professional perfectly matched to your needs. Getting started is easy, fast and free.
What's created the sandwich generation?
There are several factors at play here.
Firstly, parents of the sandwich generation are living longer than their elders, though not always in the best of health.
Life expectancy for UK citizens has risen to around 81 years old, but healthy life expectancy – the average number of years an individual can expect to live in good health – is significantly lower at 64 for women and 63 for men.
The children of this cohort, generally aged between 40 and 59, are commonly taking on the caring responsibilities. And more often than not women are bearing the load. Sometimes looking after parents can feel like a second job.
Secondly, the sandwich generation's offspring need more financial help than ever before - education costs and house prices have rocketed in the past couple of decades. Young people leave university with around £45,000 in debt, while the average deposit for a first-time buyer is around £60,000.
This means many children are living with parents far longer than in previous years, with parents clearly wanting to support their offspring financially. As a result of this shift, the Bank of Mum and Dad is now one the UK's biggest mortgage lenders.
Impact of recent shifts
Demands on the sandwich generation have increased even further in the past few years. During the pandemic, members of this group were often caught in an unenviable position.
On one side, with elderly people particularly vulnerable to the coronavirus pandemic, younger generations undertook tasks outside the home such as food shopping to shield their parents from Covid.
And on the other, with social distancing measures causing school closures for extended periods, parents often had to step up and home-school their children.
The sandwich generation are currently grappling with the cost of living crisis. People of all ages require extra financial support, in some cases just to keep their heads above water. These pressures may disproportionately be falling on those with living parents, and whose children are still at home.
Get financial advice
We'll find a professional perfectly matched to your needs. Getting started is easy, fast and free.
How to alleviate the pressure
While putting others first is an admirable and valuable trait, it's crucial for your physical, emotional and financial wellbeing to ensure your own needs are not left neglected.
We appreciate this isn't always easy, but taking the right steps can help you strike the right balance between supporting your loved ones and working towards your own financial goals.
Let's take a look at the best ways of going about this.
Team up with others
The saying 'a problem shared is a problem halved' very much applies here. Sometimes it might seem easier taking on all responsibilities yourself and making little fuss, but everyone has their limits.
If you have a spouse or civil partner, or siblings with spouses or civil partners, splitting responsibilities can help free up some much-needed time to yourself.
It can be useful to draw up a list of your parents' needs, and allocate certain responsibilities to specific individuals. I appreciate this may not always be as straightforward, especially if you're a single parent or your siblings live far away.
If this is the case, then enlisting the help of loyal friends to relieve of some of the burden can really help.
Engage in intergenerational planning
Intergenerational wealth planning involves families using their collective wealth to support those who need it most. Moving money around the family unit can ease the financial and emotional burden. For instance, if your parents have excess cash that's giving rise to an inheritance tax liability (IHT), skipping a generation and gifting to their grandchildren can support the needs of all parties.
Your parents can reduce their IHT bill, your children will receive a much-needed cash boost to clear debt or buy their first home, and you have less pressure to financially support your offspring. This can enable you to focus on your own financial future.
To ensure that this is done in the most tax-efficient way possible, you should seek professional advice.
Prioritise yourself
If you're always keen to help others, putting yourself first can feel uncomfortable. But to remain healthy, we need to look after our basic needs.
This includes eating the right foods, getting sufficient sleep, drinking enough water and exercising frequently. To ensure our social needs are being met, it's important to spend time seeing friends and engaging in social activities.
While we appreciate this isn't as easy as it sounds, getting the basics right will help you cope with demands of your parents and your offspring. And this extends to your financial planning requirements.
It's worth allocating some time once every few months to review your finances. This may bring the peace of mind that you're working towards your financial goals.
That said, even the most resilient among us can feel the strain at times. If the weight of responsibility is becoming difficult to bear, then speaking to supportive friends and family can help. They may even be in a position to take some tasks off your hands.
Where to turn for further support
Trying to keep on top of your finances when you're constantly rushed off your feet isn't easy. That's why so many people seek the help of a professional - one who can use their experience and skills to build financial plan that will ensure both you and your loved ones can reach your future goals.
Click below to connect with a financial planner today.
Get financial advice
We'll find a professional perfectly matched to your needs. Getting started is easy, fast and free.