The UK central bank hopes to get eye-watering inflation under control with another base rate hike. We reveal how this latest rise will affect your money.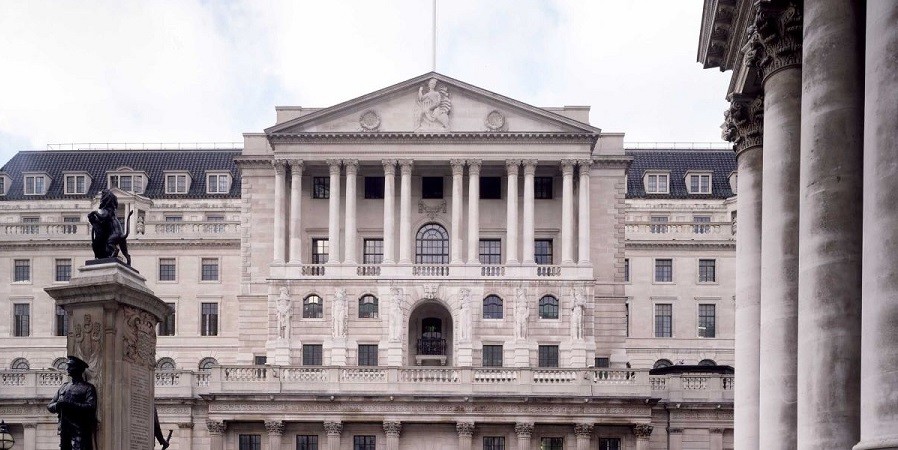 The Bank of England (BoE) has raised the base rate by 0.5 percentage points to 5% on 22 June, the thirteenth time it has increased since December 2021, which is the highest level in 15 years.
The BoE is using rates to try and tackle high inflation, which is having a huge impact on our finances. Inflation is expected to drop to 5% by the end of 2023.
Earlier this week, some experts suggested the BoE should hold off on further rate hikes to allow previous interest rate rises to have an impact.
In the US, the Federal Reserve recently decided to hold interest rates steady for the first time in over a year – but experts believe more increases are coming.
Now, we'll explore what the latest interest rate rise means for you and your money.
How will the latest rise affect my mortgage?
Nearly seven million people in the UK - around 45% of mortgage holders - have found it difficult to keep up with their bills in the last few months, according to debt charity StepChange.
Unfortunately, the latest rate rise will make your mortgage more expensive, but when monthly payments increase depends on the type of mortgage you have.
If you have a variable rate mortgage, like a tracker, your rate will likely rise immediately, while standard variable rates (SVR) typically also increase following a base rate hike.
Fixed-rate mortgages have recently become more expensive (and rates may rise although not immediately) as the base rate is expected to hit 6% by the end of 2023 due to high inflation and stronger than expected jobs data.
If your fixed-rate deal expires soon, you'll likely be hit with higher costs when you remortgage.
"Even though the average fixed rate mortgage deals on the market may be much higher than the one you have, moving on to a lender's SVR will typically be higher still," said Sarah Pennells, consumer finance expert at Royal London.
"It is usually a lender's most expensive mortgage option."
UK house prices have fallen for the first time on an annual basis in more than a decade, according to Halifax, while the FT has revealed that asking prices have 'flatlined' due to increasing mortgage costs.
If you're looking to buy a property or remortgage, it's wise to seek expert financial advice. Click below to find a regulated mortgage broker via Unbiased today.
Match meI'd like to speak to a mortgage adviser
Will the latest rise affect my savings?
Savers have benefitted from rising interest rates, with the top fixed-rate account now offering around 5.7% if you lock your money away for a year, although this is still below inflation at 8.7%.
Savings rates may continue rising thanks to the latest base rate hike, although there's no guarantee as banks and building societies can be slow to pass increases onto savers.
It's wise to shop around for the best savings account for you – and if you plan on putting your money into a fixed-rate account, make sure you won't need to access your cash before the term ends.
If you're hoping to beat inflation and have a long-term financial goal you want to achieve, it's worth considering investing in stocks and shares. While the value of your investments can rise and fall, you can hopefully ride out any volatility by investing for at least a few years.
Without a crystal ball, it's impossible to say whether interest rates on savings accounts will continue to increase, as there's a chance they could fall in the future.
"You currently get more for fixing for three years than for longer," said Sarah Coles, head of personal finance at Hargreaves Lansdown.
"This is reflective of the mixed economic outlook, and the expectation that rates will rise for the short term but come down again in the future."
Not sure how to invest or grow your savings? A financial adviser can look at your personal circumstances and goals to help recommend the right course of action for you.
Match meI'd like to speak to a financial adviser
Have interest rates peaked?
Many experts have suggested that interest rates are yet to peak and may hit 6% by the end of the year.
The market is currently pricing in more rate hikes, but they might not all happen.
"The consumer is under pressure, mortgage rates are up, mortgage approvals are down, residential rental rates are rising at record speed – and that's before you add crippling energy bills and annual inflation on food," commented Emma Wall, head of savings at Hargreaves Lansdown.
"Continually hiking rates eventually hurts more than it heals – intentionally tipping the UK into recession is not the Bank of England's 'Plan A.'"
The BoE has been urged to review its forecasting of interest rates after it raised them more than expected to tackle soaring inflation, which is still running significantly higher than the 2% target.
If you're feeling uncertain about your finances or facing a life-changing decision, it's worth seeking advice from an independent financial adviser regulated by the Financial Conduct Authority (FCA).