You may be looking to buy your first house. You may be paying off your mortgage. Whatever stage you are in the home-owning process, you need to know about negative equity — and what can be done about it.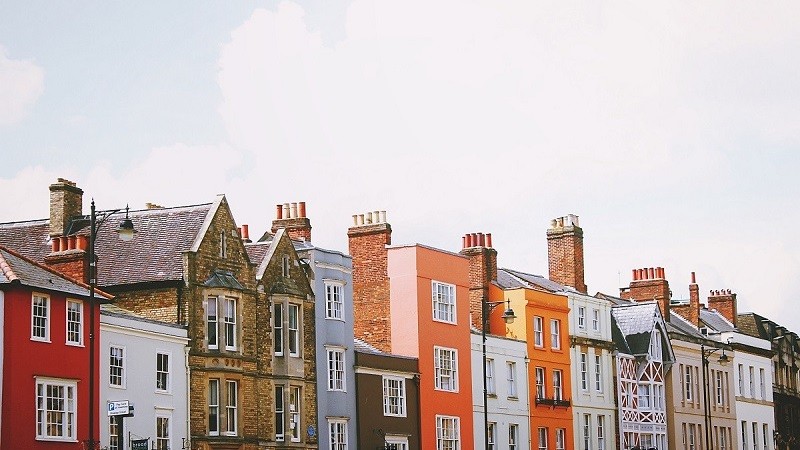 Negative equity can have a damaging impact on the financial wellbeing of homeowners.
But the better prepared you are, and the more you know about how to avoid your home falling into negative equity, the more likely you'll be to weather the storm.
Get financial advice
We'll find a professional perfectly matched to your needs. Getting started is easy, fast and free.
What is negative equity?
In short, negative equity is when the value of your home falls below the remaining amount you owe on your mortgage.
Negative equity is usually caused by falling property prices, which are a hallmark of an economic downturn.
Generally, buying property in the UK has long been seen as a safe long-term investment.
Since the financial crash in 2008 home values have risen significantly; as their value grows, so does their equity.
However, as we stare down the barrel of recession, there is the possibility of house prices decreasing — and thus, the spectre of negative equity looms.
How does it work?
Between 2007 and 2009 house prices fell by around 20 per cent, leaving nearly one in ten mortgage holders in the UK in negative equity by the spring of 2009.
But how does it happen? The real-life example below outlines one scenario.
Let's say you bought a house worth £180,000, with a deposit of £20,000 and a mortgage of £160,000. Two years later, you have paid off £10,000 of that mortgage. But after getting your house revalued, it is now worth just £100,000. This new valuation means you still owe £150,000 of your mortgage on a house that is worth £100,000 — putting you in negative equity of £50,000.
To find out whether or not you're in negative equity, you simply need to:
Check your mortgage statement or contact your lender, who will tell you how much you currently owe
Ask an estate agent or surveyor to value your home
If the value of the property is below what you currently owe, you're in negative equity.
The impact of negative equity
Many people stand by the notion that buying a home is a long-term investment. And it's true that generally, over time, house prices in the UK have risen.
According to Ocean Finance, between 2000 and 2020, house property prices rose by 78 per cent.
But house buying isn't always a case of buying and holding. If you want to sell your home, then negative equity can spell trouble.
To make up the difference, you'll have to use your savings as repayment to your lender, or else rent it out rather than sell it.
Your lender may not grant you permission to arrange the sale if the likely return is less than your outstanding mortgage — and they may not let you rent it out either.
Similarly, you may be unable to remortgage your house with a new lender. In any case, you could end up stuck with your property — and its decreased value — if you can't pay off the difference.
How to avoid falling into negative equity
Although no one can predict the ins and outs of the housing market, or the shape of the wider economy, you can take some steps to help you avoid negative equity.
The most effective way of doing so is to put down a large deposit when you purchase a house — as much as you're able to afford.
The larger your initial deposit, then the less you'll need to borrow, meaning the lower your mortgage will be. A lower mortgage will help you avoid negative equity on your property, even if its value decreases.
You should also make sure that you've done your research before buying a property, on both location and the wider market.
Looking at property prices in the area that you're planning to buy a house will give you a good insight as to whether you are paying over the odds.
And if the market is particularly 'hot', consider whether you're able to delay for a period until activity begins to slow down.
Get financial advice
We'll find a professional perfectly matched to your needs. Getting started is easy, fast and free.
Selling and buying a house in negative equity
By selling a house that is in negative equity you'll be in breach of your mortgage terms, so your lender will first need to give you permission to sell up.
Selling a house in negative equity is rarely advised and is treated more as a last resort, since it is expensive and will see you losing money on what is possibly your largest asset.
If your lender does agree to you selling the house though, you'll be billed for the shortfall. And if the repayments aren't arranged appropriately, you may end up being taken to court.
However, if your lender won't allow you to sell, then you will be unable to take your mortgage with you and buy a new home.
It's always worth being honest with your lender. You may end up being allowed to sell your property and pay back your outstanding mortgage in instalments with a customised repayment plan.
Buying a house when you're in negative equity
Selling a house while in negative equity means you won't make a profit and will lose the deposit that you paid.
Therefore, it may prove difficult for you to buy a new property straight away. But to give yourself the best chance possible, you should do everything you can to ensure you keep making your repayments.
If you're struggling to meet mortgage payments, lenders may be able to offer alternative options.
However, if you simply stop paying them, mortgage arrears will create a black mark on your credit record and may hinder your future house-purchasing power.
What can you do about it?
Unless you're planning to move house, or remortgage your property, then often the best advice is for you to sit tight.
Continue paying your mortgage repayments, which will continue to build up the equity you hold — although downturns happen and markets crash, history tells us that they always pick up again.
If your mortgage lender will allow it, you could even consider making over-payments during this period, as this will bring your loan down at a faster rate.
Mortgage rates are usually higher than savings interest, so it could be beneficial to put your cash into your mortgage loan.
However, if you have no option but to move, then you'll need to communicate openly and honestly with your lender about paying back the negative equity on your property.
Unbiased can help you find expert support to deal with life's most difficult financial decisions.
Let us connect you with a mortgage adviser today.
Get financial advice
We'll find a professional perfectly matched to your needs. Getting started is easy, fast and free.