Selling a house can be expensive. The range of fees that come as part of the selling process means that costs can really rack up, accumulating to create a hefty sum.
With this in mind, we've outlined the various fees involved below to help you work how much it really costs to sell your home in the UK.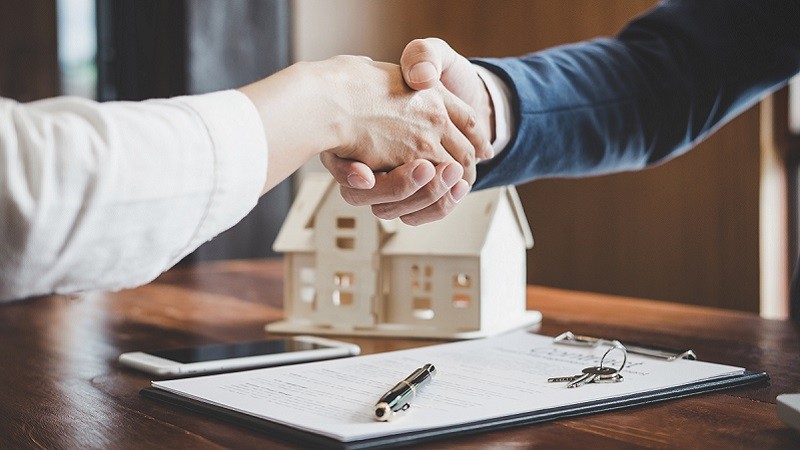 Of course, the various fees that come with selling a house shouldn't be something that puts you off.
With such a large transfer of capital, it's natural that there will be various fees attached.
But as a ballpark figure, Which estimates that when selling a property worth £234,853 – the average cost of a UK home – you're likely to incur costs that will sit somewhere between £5,097 to £8,032.
We explore the fees you'll need to consider below to help you get an accurate picture of how much it might cost to sell your house.
Learn more: what is gazundering?
Get financial advice
We'll find a professional perfectly matched to your needs. Getting started is easy, fast and free.
Estate agent fees
A significant cost to be aware of when selling your house is estate agent fees, which may be charged either as a percentage of the selling price, or at a set rate.
Although you can sell your home without an estate agent – privately or via a property auction – this is fairly uncommon practice, and most sellers do so via a third party.
As part of the estate agent package, you'll likely get advertising assets like photography, floor plans, advertising on platforms like Rightmove and a 'For Sale' board, as standard.
Opting for an estate agent means you'll almost certainly be broadening the reach of your property to potential buyers.
High street estate agents generally charge a percentage of the selling price for their services, while online or hybrid agents are more likely to charge a fixed fee.
Estate agent charges can vary from around 0.75 per cent to 3 per cent, depending on the type of agent you use and whether you have been able to negotiate a better deal.
Conveyancing fees
Another important fee you'll be facing when you sell your house is conveyancing fees, which covers the legal aspects of your house sale.
You'll need to hire a solicitor or licensed conveyancer to deal with the legalities, and like an estate agent, they charge you either a flat rate or a percentage of the value of the property.
In fact, your estate agent may suggest you use their own conveyancer or solicitor; this could be more convenient but more costly.
Depending on the complexity of the transaction, you can expect to pay between £400 and £1,500 for conveyancing fees.
However, if you're selling a leasehold property, there is likely to be an additional charge of between £100 and £300 due to the additional legal work involved.
If you're buying a house as well as selling, then you'll likely be able to use the same solicitor or conveyancer to handle your sale and purchase transactions, putting you in a position to negotiate a deal.
Mortgage fees
While mortgage fees can be complex, the good news is that most of them are portable, meaning you can transfer or 'port' them from the original property that you borrowed against the home you're moving into.
However, if you're moving to a more expensive property, it's likely that you'll have to borrow more money – which can make porting more difficult and costly.
If you're selling, though, it could also be a good opportunity to look at remortgaging. Doing so could see you get a far more attractive mortgage deal, saving you thousands over the long term.
With mortgages currently high, it could be a particularly savvy move for those that have come to the end of a fixed-rate mortgage.
However, if you are still in a fixed-rate mortgage, you may be subject to an early repayment charge, and this can add huge costs to moving house: typically, it will be between 1 per cent and 5 per cent of the outstanding mortgage balance.
Energy Performance Certificate
As part of the sale process, you'll need to provide an Energy Performance Certificate (EPC) for the property.
This gives the buyer an indicator of how energy efficient your property is, rated on a scale of A to G (A being the most efficient).
Since modern houses are built to better insulate heat, they generally garner a better EPC rating than older homes.
To receive an EPC assessment through an accredited domestic energy assessor, you'll be paying between £50 and £120.
These certificates last ten years though, so if you're selling a home that you've lived in for less than that, you may be able to use the same EPC that was provided by the previous owner.
Get financial advice
We'll find a professional perfectly matched to your needs. Getting started is easy, fast and free.
Removal costs
One of the more tangible fees you'll come across is removal costs.
Unless you do it yourself, getting your furniture and other possessions out of the property is going to cost you.
Whether you're hiring a van or paying a removal company for their services, it's a charge that you'll need to factor into the wider process.
Research from Which has found the average cost of hiring a removals company is between £230 and £1,440, and this is dependent on factors such as the size of the removal vehicle you require, the distance between your old and new house, and whether you want professionals to pack up your belongings for you.
Preparation costs
Preparing your house for sale may see you pay up in the short-term, but with a financial upside.
To get as much value from your house as possible, you may want to consider undertaking repairs and cosmetic maintenance to make it appear as attractive a purchase as possible.
How much you invest is up to you. It could simply be some minor fixes or a small paint job, to renovating the kitchen or fixing up the roof.
Ultimately though, the better condition your property is in when you're selling, the more money you're likely to get for it.
Selling a second home
If you're selling a property other than your main residence, you might be subject to additional costs.
Capital gains tax, for example, is incurred on any profit you make from selling your property.
While you don't necessarily have to pay this on your main residence – since you can claim private residence relief on the profit – you will be liable to pay it on a second home, such as a rental property, holiday let or additional home that you have purchased for another person to live in.
---
Selling your home can seem like an enormous challenge, with plenty of moving parts.
Having expert support on hand can be invaluable, which is why so many people look to Unbiased to find their perfect mortgage adviser.
Get financial advice
We'll find a professional perfectly matched to your needs. Getting started is easy, fast and free.