During the pandemic, it was widely believed that job shortages would be an issue as the Job Retention Scheme came to an end.
But the opposite is proving to be true.
Vacancies are 50 per cent higher than before Covid-19, yet the number of working-age people who are not in work or looking for it has grown by 400,000.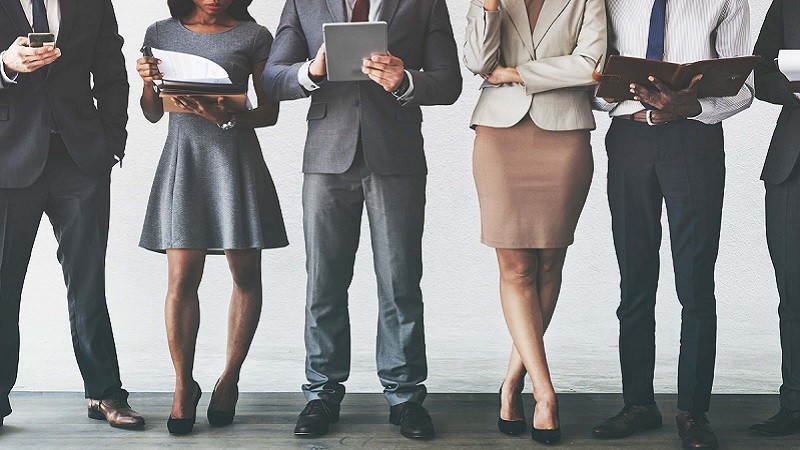 By the end of December 2021 there were 1.2 million job vacancies waiting to be filled, which is bound to impact skill levels, capacity and wage rates in the near future.
Here we look into the UK workforce size and why 'shrinkage' is occuring.
Get financial advice
We'll find a professional perfectly matched to your needs. Getting started is easy, fast and free.
So why is shrinkage happening?
The most recent and rapid workforce shrinkage is driven by the pandemic, and particularly the Coronavirus Job Retention Scheme.
This support gave people the time and space to re-assess their priorities and think about whether they really wanted to continue with full-time employment once normal life resumed. It also seems to have made people focus on salary — if they were going to return to work, it would have to be worth it.
There are other quality of life factors that have gained emphasis since the pandemic too.
Flexible working and homeworking changed the work-life balance and encouraged ex-full-timers to focus on spending more time with their family, health and wellbeing.
It's noticeable that the highest number of non-returners sits in the older age group, in part because they have chosen early retirement.
So, there's a combination of a workforce that has had time to reassess personal priorities and a labour market with plenty of choices for candidates.
What impact is shrinkage having?
With vacancies unfilled, and incumbent teams smaller than in pre-pandemic times, there is inevitably pressure on productivity and service levels.
Employers will also have to raise salary offers and provide more enticing benefits — including the provision of flexible working, supported by technology. All this can impact the bottom line, as costs rise but profits don't necessarily follow.
The current spiralling cost of living will add further to the demand for higher wages, compounding the problem.
The impact of shrinkage is not consistent across sectors, however. Some are affected more rapidly and directly than others.
Workforce shrinkage in hospitality
The hospitality sector was hit hard by Covid-19, with travel bans, closed businesses and social distancing essentially stopping the industry in its tracks. The comeback is being significantly compromised by workforce shrinkage.
Many people who worked across hospitality pre-pandemic were on lower wages and shorter contracts, and a significant number were migrant workers from abroad.
So, whilst furlough schemes protected jobs, many smaller businesses — restaurants, cafes, small hotels — were forced to let their valuable workers go. The impact of Brexit inevitably meant that many hospitality workers returned home to seek work, with no prospect of returning to the UK.
A high proportion of this workforce is young, mobile and low-paid. They are seeking or have found alternative sources of work, or have even returned to education. There is little incentive for them to seek employment in a sector that remains vulnerable and still seems unpredictable.
According to a survey by CV Library, 40 per cent of hospitality workers who left the sector because of Covid-19 did so because the pandemic had made it too unpredictable. 33 per cent admitted that the crisis had made them rethink their career, while 25.3 per cent pointed to low pay

A high proportion of lower paid staff such as chefs and kitchen assistants have moved into warehouse work
This is a big problem for hospitality, because it is a service industry, and workforce shrinkage impacts its ability to provide efficient, personal service. Quality, convenience and productivity can all be compromised.
Get financial advice
We'll find a professional perfectly matched to your needs. Getting started is easy, fast and free.
Workforce shrinkage in healthcare
Hospitality is not the only industry to suffer, as shrinkage and staff shortages are endemic across the healthcare sector. Although the NHS is the UK's largest employer, with more than 1.2 million full-time equivalent (FTE) staff, there is currently a shortage of over 100,000 people, and this could grow to almost 250,000 by 2030.
There are numerous causes for the decline in staff numbers, and the process pre-dates Covid-19 by many years, but the strains put on healthcare professionals during 2020/21 are sure to have made matters worse.
An analysis of the workforce crisis within healthcare shows that a record 400 workers in England have left the NHS each week in an effort to restore their work-life balance since the pandemic. Common complaints include burnout and post-traumatic stress disorder.
Unfortunately, the problem is self-perpetuating, as the more staff who leave, the greater the pressure on those who remain, and healthcare workers can be left feeling overworked and undervalued.
What does the future hold?
Even before Covid-19, the UK's workforce was set to experience major structural shifts. The growth of technology, digitisation and automation seem likely to place greater emphasis on management and technology roles and health professionals, with a possible rise in demand of 20 per cent by 2030.
Administrative and manual roles on the other hand could decline at the same rate. The pandemic served to accelerate these shifts, particularly through the increased use of digitisation of customer channels and services.
This rapid development will create skill shortages and high demand for disciplines around e-commerce and supply-chain management, whereas many low-skilled roles that disappeared during the pandemic may never return.
The skills gap, between those with cutting-edge training and experience and those without, will widen if employers don't commit to dedicated, widespread reskilling.
How can advisers help small businesses to adapt and prosper?
Navigating your market or sector at a time of workforce shrinkage is no easy task, and there are no magic bullet answers.
As we've seen, some sectors, such as hospitality and healthcare are more profoundly affected than others — either because of the demographic profile of their workforce and rates of pay, or because of stress levels and longer-term organisational problems.
An experienced financial adviser will be able to help suggest the right approach for your business, so that you can attract and retain the very best individuals for future prosperity.
Check out the articles below to explore some further related and relevant topics – such as how to manage workplace stress or information on holding staff appraisals.
Unbiased has 27,000 independent financial professionals across the country. Let us match you to your perfect financial adviser.
Get financial advice
We'll find a professional perfectly matched to your needs. Getting started is easy, fast and free.