Hidden holiday costs and how to avoid them
Updated 04 July 2022
4min read
Holidays have a habit of exceeding your carefully set budget in unexpected ways, and one of the main culprits is the hidden travel cost.
These come in various shapes and forms — from stealth taxes to roaming phone charges — but with a little preparation you can keep more of your money for enjoying that well-earned break.
Here we explore some common hidden costs and how you can avoid them.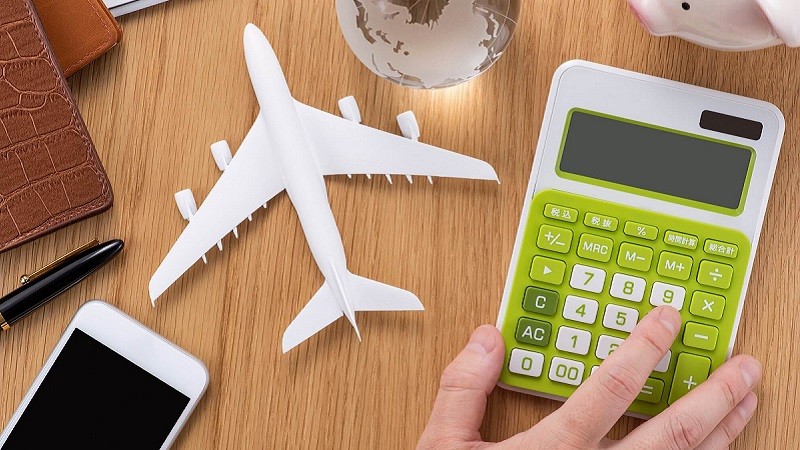 Make use of comparison sites
Before you even arrive at your chosen destination, you can save money by using a good comparison site such as TravelSuperMarket, Flights Direct, Trivago or TripAdvisor.
These sites can help you to get the cheapest flight, package or hotel, and also include plenty of reviews, so you can be confident that you're bagging a genuine bargain.
Be careful when paying with your cards
Paying with one contactless gesture using our debit and credit cards has become second nature in the UK. It's so easy.
You might want to think twice about doing this while on holiday however, because card fees are one of the most frequent unexpected costs that people encounter abroad,
Every card provider charges a different amount, so check the foreign purchase fee rates on your card before unleashing it. Alternatively, pay in the local currency rather than sterling or euros, because you'll get a better exchange rate.
Don't get stung by cash charges
It's tempting to wait until you've arrived at your destination before withdrawing cash. But you need to be aware that your card provider or bank will charge you around two and a half per cent of each amount that you take out.
We would suggest withdrawing all you need in a lump sum to minimise this charge. It's wise to let your bank know that you'll be using your card abroad too, so they don't become suspicious about withdrawals in a foreign country and block your account.
Restaurant service charges can bump up the bill
When you're calculating how much to spend on meals out on holiday, factor in a service charge. This is a pretty much universal hidden cost in most European restaurants.
If you have a great meal and service you can always tip in the traditional way, but that's completely up to you. It's probably worth doing a little research on your destination so you know exactly what the customs and charges are.
Data roaming adds up
Providers often advertise free data roaming within the EU but check the details — especially in the post-Brexit world.
Also, your provider might start charging once you've used up your UK data allowance. Outside the EU, data roaming is more likely to be charged, including in some popular destinations such as the Caribbean.
To be sure you're not paying this classic hidden holiday cost, why not simply turn off data roaming on your phone before going away? Many places provide free Wi-Fi anyway.
Tourist tax in holiday hotspots
You will usually pay this charge when you check into your hotel. The idea is that by contributing through this small, discreet tax, you will be helping to maintain the beauty of the place you are visiting. Everyone over the age of 16 is expected to pay.
You can check online before travelling exactly how much your holiday destination charges, and work it into your budget.
Check or pre-book your airport transfer
Once your flight touches down, you just want to go to your hotel and settle in. So it's all too easy to end up overpaying a local taxi firm to get you there. But there's no need.
If you're on a package holiday, it's likely that your airport transfer is included. If this isn't the case, then you can almost always find a cost-effective way, with a little research and preparation.
Pinpoint the best value train and bus routes before you travel to see if they go near your hotel, or pre-book a taxi.
When things go wrong — know your rights
There has been some uncertainty, as travel chaos has been triggered by staffing problems and industrial action.
So if your dream break is suddenly off the agenda due to a flight cancellation, where do you stand? What are your rights and how can you claim compensation?
Claiming a refund and getting compensation
When you book a trip and flights, you should organise travel insurance at the same time — not only when there are major problems in the travel industry, but always.
This should protect you from delays and cancellations, but make sure that your insurance covers you for 'scheduled airline failure' and 'financial failure of the accommodation provider'.
It's true that you can sometimes claim a refund from your credit card provider or bank, but to be on the safe side, it pays to get insured.
When it comes to compensation, there is an EU Regulation that entitles you to it. This covers delays of more than three hours or full cancellation, as long as the problem wasn't caused by 'extraordinary circumstances', such as extreme weather.
In a nutshell, EU-based airlines are obliged to help you. If your flight is delayed, they will compensate you, and if it's cancelled you will be entitled to a refund or an alternative flight.
Airlines outside the EU do not have to provide the same protection, so you'll need to check what you're entitled to with individual carriers.
What about airport delays?
A major source of delay is the long airport security queue. If you miss your flight for this reason, your airline won't be liable for compensation or refunds, so you'll need to try and claim on your travel insurance.
Make sure you've got clear evidence that you turned up in good time for your flight — car parking tickets, receipts from on-site shops for example.
If it looks like this is going to happen, be sure to let your airline know, because they are obliged to help you if the delay is beyond your control, and should try and rebook your flight.
The issues surrounding cancellations and delays are complex, and influenced by your unique circumstances.
To get all the information you need, read the booking terms and conditions carefully, and contact your airline or tour operator if you have any questions.
Take a look at these articles for more insights and tips on travel, holidays and your money.
For more relevant tips and articles straight to your inbox, sign up to our emails.