When it comes to adding value to your home, the most cost-effective options normally involve increasing usable floor space.
The loft conversion is a common solution, as that previously neglected storage can become a new bedroom or office.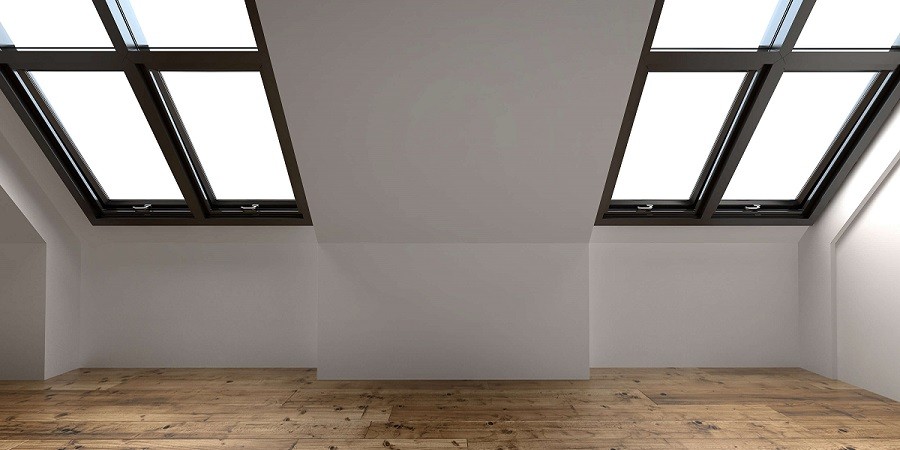 But just how much value this conversion adds depends on a range of factors that need careful consideration before you take the plunge.
Get financial advice
We'll find a professional perfectly matched to your needs. Getting started is easy, fast and free.
So, what kind of value could a loft conversion add to your home?
Recent studies show that a loft conversion that added a double bedroom and bathroom to a three-bed, one-bathroom house can add about 20 per cent to its value — a substantial gain.
In London the increase can be even bigger, where adding a loft conversion to a two-bedroom house can boost value by 24.5 per cent.
With average house prices in the capital currently at £476,200, this would deliver a £116,000 increase — far outweighing the cost of a decent conversion.
The first thing to consider is the price ceiling for your house, given the type of property and the area you live in.
For example, if you live in a three-bedroom house that's worth £300,000, but the maximum price for a four-bedroom house is around £320,000, you'll be hard pushed to add any real value by adding a loft conversion.
In contrast, if most houses in your area are three-plus bedroom designs, but yours only has two, it could make a real difference to add that extra living space with a loft conversion.
What about costs?
At current prices, the average cost of converting your loft space into a bedroom with windows will be between £12,500 and £20,000.
If you want to add an en-suite bathroom, this will increase to £17,500 – £25,000.
Costs could increase by up to £15,000 if you live in the London area.
The exact cost of your conversion will depend on a whole range of factors, such as:
The structure of your roof

Whether your house is detached, semi-detached or terraced

The type of conversion — to include dormer windows, for example

How much space is available
The extent of alterations needed to fit a staircase

Location — conversions are more expensive in the London area
There are other details that could significantly alter the cost of your conversion.
If you need to raise the roofline or lower the ceiling below, this kind of structural work can be expensive.
Always get a few quotes to compare costs before choosing a construction company.
Does your loft fit the bill?
Not every loft is suitable for conversion, so your first step should be to make sure the job will be possible or cost effective.
Here's a list of key elements to check.
Roof height. The distance between the ridge timber and ceiling joist should be at least 2.2 metres to meet minimum bedroom size regulations

Roof pitch. A higher pitch angle will provide more central height, which will make conversion more feasible

Roof structure. Most UK homes have either traditional framed or truss sectioned roof designs. The traditional type — usually found in pre-1960s houses — is relatively easy to alter and reinforce for a loft conversion, whereas the more modern truss section type will almost certainly need extra reinforcement and more work

The water tank. Converting your loft into an extra bedroom will almost certainly mean relocating your water tank or replacing it with a closed system. A new, unvented hot water cylinder is probably your best bet, but you'll need a cupboard space somewhere else in the house for it
Get financial advice
We'll find a professional perfectly matched to your needs. Getting started is easy, fast and free.
What else should you consider?
You don't need to worry about getting planning permission for a loft conversion, but you will need to get a building control surveyor to inspect your conversion during the project.
They will make sure your loft conversion meets the minimum required standards.
If your home is semi-detached or terraced, you'll also need to let your neighbours know about your plans.
Find out how to get official approval for your build at the Planning Portal.
Building work gets messy, and it's likely that some of your fixtures and furnishings will get damaged or dirty with teams of people in and out of the house over a period of several weeks.
It's a good idea to factor in the cost of potential repair and decoration at the start.
Also make sure you're ready for a degree of domestic upheaval, as even a simple conversion will involve some hiccups and periods when water and electricity are unavailable.
Lastly, be sure that adding a third bedroom will really add value to your property — it's not just about a simple room count after all.
By converting your roof space into a third bedroom, you're competing directly with houses that were designed to be larger from the start and offer more all-round living space.
Your newly converted home may not generate the appeal — or the price tag — of these larger-scale properties.
Before converting, consult
There's no doubt that a loft conversion can add substantially to the value of a house, and it's a tempting proposition when moving seems more expensive and uncertain.
But it's a good idea to do your research carefully before committing.
You need to understand all the positive and limiting factors that affect your property before embarking on a conversion.
That's why you should start by seeking the expert advice of a trusted construction professional and an estate agent with knowledge of your area.
Take a look at other developments close by, to get a feel for what works.
If you found this article helpful, you might also find our article on how much value a garden office could add to your home informative, too.
Get financial advice
We'll find a professional perfectly matched to your needs. Getting started is easy, fast and free.