In a bold move to expand its foothold in the realm of augmented reality (AR), tech giant Apple has acquired Mira, a promising startup that specialises in AR headsets.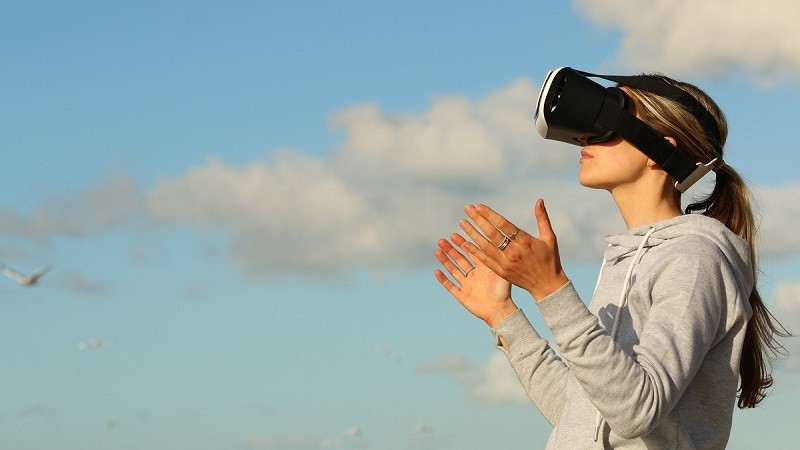 The acquisition marks Apple's latest strategic step towards solidifying its position as a pioneer in immersive technology.
Mira, founded in 2016, gained recognition for its innovative AR headset called the "Mira Prism."
This lightweight and affordable device allowed users to transform their smartphones into powerful AR platforms, providing a gateway to a wide range of immersive experiences.
Mira's technology garnered attention from developers and consumers alike, as it democratised the AR landscape and made it more accessible to a broader audience.
Apple's decision to acquire Mira comes as no surprise, considering the company's ongoing commitment to AR innovation.
Over the past few years, Apple has consistently invested in AR technology, incorporating it into popular devices like the iPhone and iPad.
The acquisition of Mira demonstrates Apple's dedication to pushing the boundaries of AR and expanding its product lineup to include more immersive experiences.
By bringing Mira under its wing, Apple gains access to the startup's talented team of engineers and designers, as well as its intellectual property and existing technologies.
This acquisition is expected to provide Apple with valuable insights and expertise in the development of future AR devices, potentially fuelling the company's ambitious plans for AR glasses or headsets.
While Apple has yet to reveal specific details about its plans for Mira's technology, industry experts speculate that the acquisition could accelerate the launch of Apple's highly anticipated AR headset.
Rumours of Apple's foray into the AR hardware market have been circulating for years, with reports suggesting that the company aims to release a sleek and feature-rich device that seamlessly integrates with its ecosystem of products.
The acquisition of Mira aligns with Apple's long-term vision for AR, which CEO Tim Cook has consistently praised as a transformative technology with vast potential.
In recent years, Apple has steadily built up its AR capabilities through a combination of internal development and strategic acquisitions, positioning itself to lead the AR market in the near future.
As the AR industry continues to gain momentum, Apple's acquisition of Mira sends a clear message to competitors and stakeholders: the tech giant is serious about AR and intends to play a significant role in shaping its future.
With its vast resources, strong ecosystem, and commitment to user experience, Apple has the potential to redefine the way we interact with the world through AR.
As enthusiasts eagerly await the unveiling of Apple's AR headset, the acquisition of Mira reinforces the notion that AR is not just a passing trend but a technology that is here to stay.
The integration of Mira's expertise and Apple's resources could pave the way for a new era of immersive experiences, where digital and physical realities seamlessly blend, opening up limitless possibilities for entertainment, education, and productivity.
Apple's acquisition of Mira marks another milestone in the company's journey towards AR dominance.
As the technology evolves and becomes more mainstream, Apple's commitment to innovation and user experience positions it as a frontrunner in the race to define the future of augmented reality.